NHC: TROPICAL STORM CHARTS AND UPDATES
The National Hurricane Center chart below shows the latest storm positions and updates. Click the chart for the full NHC report. While port conditions are primarily for commercial mariners, they give a strong indication of the Coast Guard's appraisal of the storm's severity.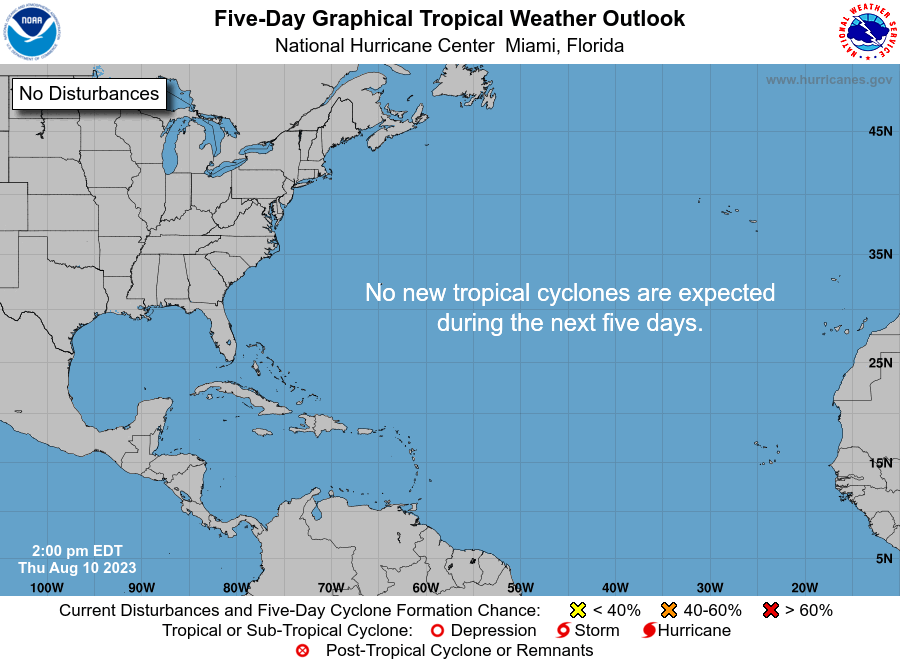 Hurricane Season Port Condition Definitions



Categories:
Category 1: winds between 74 m.p.h. and 95 m.p.h.
Category 2: winds between 96 m.p.h. and 110. m.p.h.
Category 3: winds between 111 m.p.h. and 129 m.p.h.
Category 4: winds between 130 m.p.h. and 156 m.p.h.
Category 5: winds of 157 m.p.h. or greater.